Concerts
Tickets at the door: students free, pensioners 60kr, others 100kr. Contact Gisela Barnard for those interested in performing a concert at St. Andrews.
Sponsored by


http://www.sensus.se/
---
Concert to celebrate women's right to vote in Sweden
English versions follows after the Swedish version below.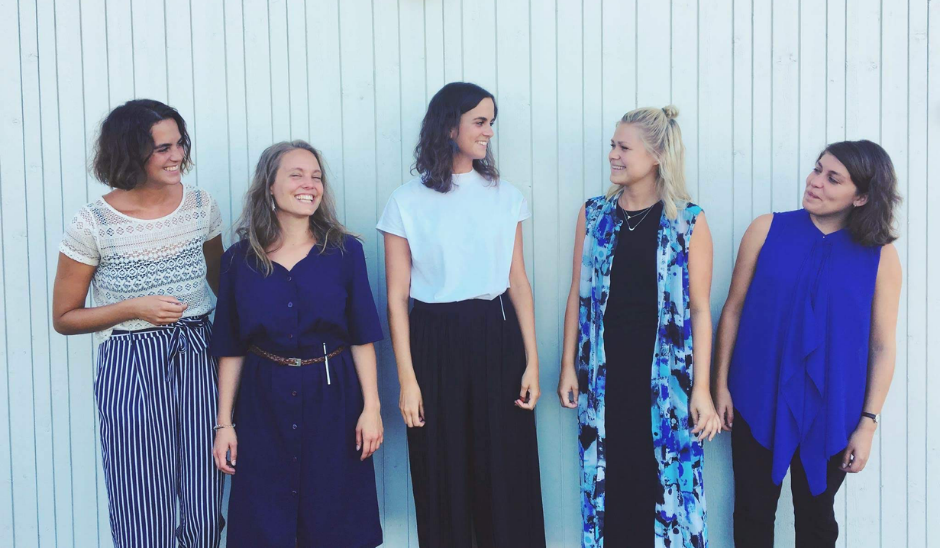 -Hör min röst-
7e juli Kl 15.00 i Engelska kyrkan, Hvitfeldtsplatsen 2, 411 20 Göteborg
Entré: 100 kr Vuxen/60 kr Barn och Student. Ha gärna jämna kontanter/betala med Swish.
En konsert för att fira 100-års jubileet för kvinnlig rösträtt i Sverige.
"Det började med en längtan. En dröm som växte till ett andetag. En stilla viskning, en sång om frihet, ett stridsrop som aldrig tystnade.
Vi ska aldrig glömma dem som kämpade och vi ska ständigt bredda vägen.
Kom, låt oss ta varandras händer, och på nattens sköra gator ropa – hör min röst!"
I årets turnéprogram blandas nyskriven musik av ensemblen själva, med egna arrangemang och tonsatta ord från kvinnliga diktare.
Konserten kan ses som en hyllning till dem som för 100 år sedan kämpade och vann omröstningen för kvinnlig rösträtt i Sverige – och till kvinnors röster genom tiden.
Stjärnorna
dikt: Edith Södergran,
musik: Isabella Cortés
En önskan
dikt: Edith Södergran
Giftasvisan
arr: Kraja
Brusande hav
arr: Kraja
Tills vi slutar andas
text och musik:
Maja Lindgren
Barnbidrag
dikt: Kristina Lugn
She
text och musik: Laura Mvula,
arr: Alice Jurström
Så skimrande var aldrig havet /
Solen kom hit
Sven Bertil Taube /
Isabella Cortés
Den okända
dikt: Karin Boye
You saved me
text och musik: Liv Hansen
Du är min renaste tröst /
Värmlandsvisan
dikt: Karin Boye,
arr: Eir Vokalensemble
Drömmarna
dikt: Liv Hansen
Vi vandrat
text: Ellinor Lennermo,
musik: Lotta Lindgren
De hjältemodiga
dikt: Astrid Lindgren
Någon vet du är som jag
text och musik: Liv Hansen
In association with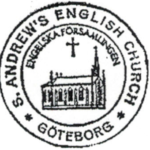 In English: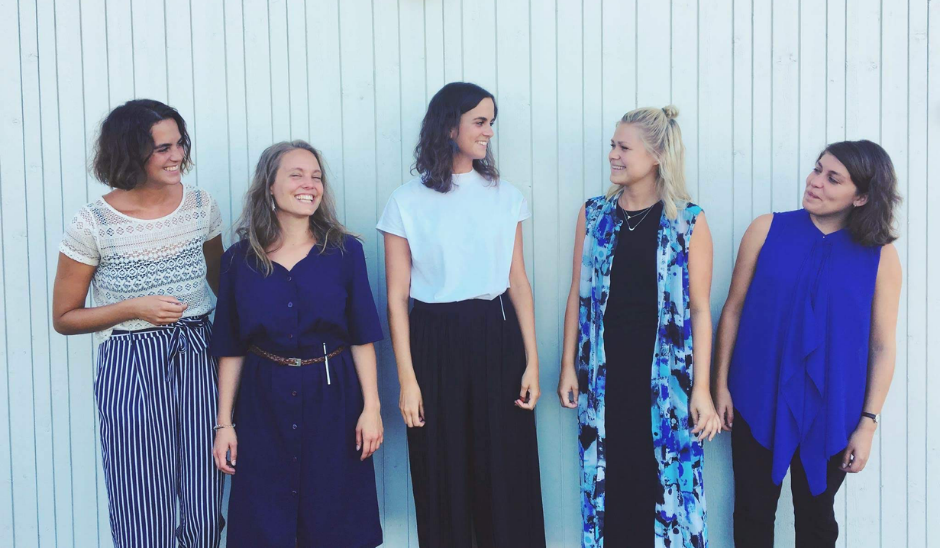 Hear My Voice!
Sun 7 July at 15:00, St Andrews Church, Hvitfeldtsplatsen 2, 411 20 Gothenburg.
Entrance 100 kr adults, 60 kr children and students.
A concert to celebrate the 100th anniversary of women's suffrage in Sweden.
"It started with a longing. A dream that grew into a breath. A silent whisper, a song of freedom, a battle cry that never fell silent. We shall never forget those who fought and we should constantly broaden the path they carved. Come, let's take each other's hands, and on the precarious streets of the night shout – hear my voice!"
In this year's tour program, the ensemble presents its newly written music, as well as its own arrangements of words of female poets set to music. The concert can be seen as a tribute to those who fought 100 years ago and won the right for women to vote in Sweden – and to women's voices through time. All five members of the ensemble have studied at the University of Gothenburg's Academy of Music and Drama, and have many years of experience in vocal music. Our hope is that the concert will not only be a musical experience but also a chance for meditation.
Stjärnorna
poem: Edith Södergran,
music: Isabella Cortés
En önskan
poem: Edith Södergran
Giftasvisan
arr: Kraja
Brusande hav
arr: Kraja
Tills vi slutar andas
text och music:
Maja Lindgren
Barnbidrag
poem: Kristina Lugn
She
text and music: Laura Mvula,
arr: Alice Jurström
Så skimrande var aldrig havet /
Solen kom hit
Sven Bertil Taube /
Isabella Cortés
Den okända
poem: Karin Boye
You saved me
text and music: Liv Hansen
Du är min renaste tröst /
Värmlandsvisan
poem: Karin Boye,
arr: Eir Vokalensemble
Drömmarna
poem: Liv Hansen
Vi vandrat
text: Ellinor Lennermo,
music: Lotta Lindgren
De hjältemodiga
poem: Astrid Lindgren
Någon vet du är som jag
text och musik: Liv Hansen
In association with