How old is the church?                                                                                                 

The church was opened in 1857 (the picture was taken in 1859) – but the congregation is more than 100 years older than that.  You can read about our history here.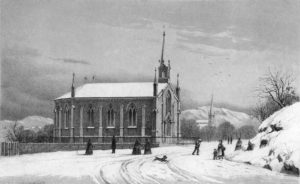 Are all your services in English?
Our Sunday services are in English, with an occasional song in Swedish on special occasions.  We also have a midweek mass in a mixture of English and Swedish. See our What's On page for a complete list of services.

Do you have services every Sunday?
Once a year we join several other congregations for a multilingual service at the German Church (see the picture below).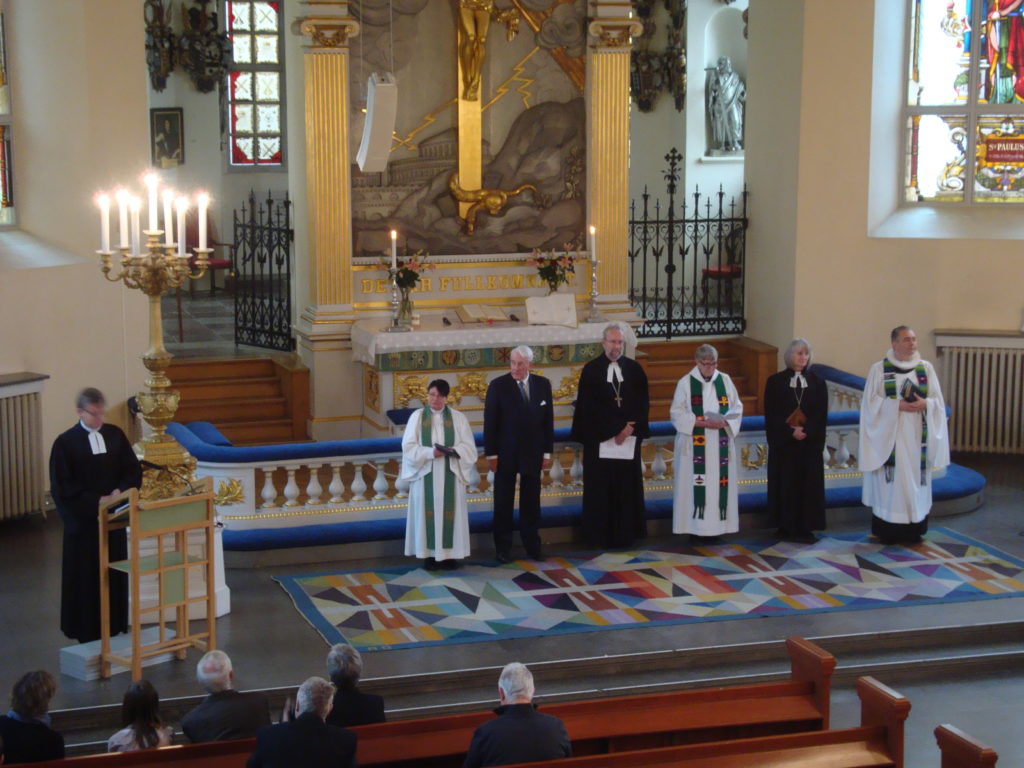 Very occasionally, a service has been cancelled in the Chaplain's absence because of storm conditions or a marathon route encircling the building.  But apart from that, yes, every Sunday at 11 am.
I have to write an assignment about Anglicans for school. Can you help me?
You are welcome to come to Open Church on a Friday afternoon and interview me.  Or come to a Sunday service and do the interview afterwards – though it may be a bit noisy.  Some students come up with very good questions.