Patrick Holming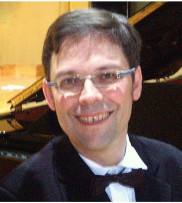 Saturday 17th and Sunday 18th August at 15.00
Ludwig van Beethoven: Sonata in D major, Op 10 No 3
I Presto
II Largo e mesto
III Menuetto – Trio (Allegro)
IV Rondo (Allegro)
Béla Bartók: "Ostinato" from Mikrokosmos Vol. 6/146
Richard Wagner/Franz Liszt: Isolde's Liebestod
Intermission
Franz Liszt: Sonata in b-minor
Tickets 100.- kr, adults, 60.- kr, children and students
In association with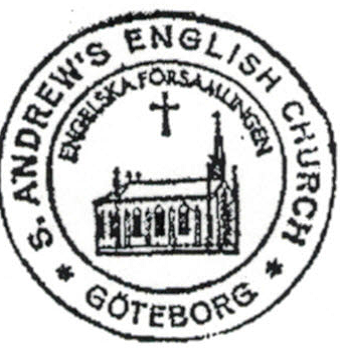 Patrick George Sonny Holming was born in Harwich, England as the first of three children. His parents, father Hans Uno Holming from Finland and Mother Fay from England, settled however in Sweden and came soon to Gothenburg where Patrick grew up and received his formal education.
When Patrick was 4 years old, his parents bought an upright piano for 500 Swedish crowns at an auction. He immediately started to play on it… Soon after, he enjoyed his first instruction at the instrument. At twelve years of age, he bought a record with Beethoven sonatas. This became one of the peak-experiences of his life… From that moment, this music did not leave him alone… He now wished to have a grand piano. With the aid of the saved children allowance, Patrick got a Yamaha grand piano. Until his 14th year, the young Holming wanted actually to study natural sciences; however, after two trial weeks at a lab, he discarded the idea. He sought out a Swedish pianist of repute: Ingemar Hedvall and took lessons from him. He also enrolled for music courses that were then offered at the Swedish church and took lessons in organ and music theory, notably from Lars Nordh (Oscar Fredrik's Church) and John Lassbo (Carl Johan's Church).
He continued his musical studies in Austria where he studied at the University of Music and Dramatic Arts in Graz, studying piano with Chung Lee and Annamaria Bodoky-Krause. He also studied early music, harpsichord and accompaniment at the Johann-Josef-Fux-conservatory in Graz with Margret Bogner. He has participated in several master classes, notably with Robert Riefling and Rudolf Kehrer. His piano teaching (1997) and Masters Degrees (1998) were both awarded with distinction by the University of Music and Dramatic Arts in Graz.
In Graz, Patrick Holming was the organist of the Liberal Catholic Church and a substitute organist in Evangelical Churches. Further, he has taught piano at music-schools in Austria, researched piano performance and lectured various groups of pianists and piano pedagogues. From 2005 till 2016 he taught piano in Bangkok first at Chulalongkorn University and then at College of Music, Mahidol University.
He has performed as a pianist in several countries (e.g. Finland, Croatia, Malta, Austria, Sweden and Thailand). Currently, Patrick Holming is Director of Music at St Andrew's Church and teaches piano at music schools in Stockholm.